It's official — bird flu killed 4.37 lakh chickens in Barwala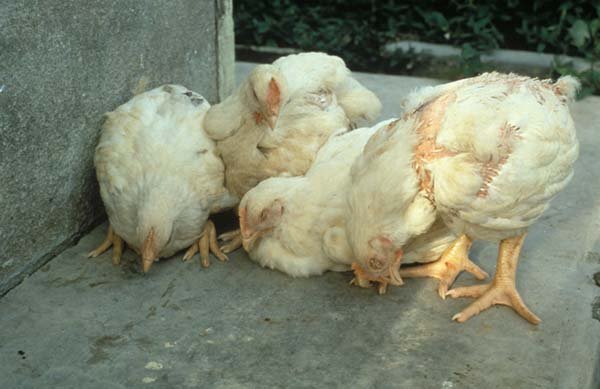 Finally, it was confirmed today that avian influenza (H5N8) or bird flu killed more than 4.37 lakh poultry birds in Barwala and Raipur Rani of Panchkula, putting all speculations of extreme weather conditions or Ranikhet disease as the reason behind the unusual fatalities to rest.
After apparent attempts by the district authorities to keep the mysterious disease (before it was declared bird flu) under wraps, two of the three samples sent to High Security Animal Disease Laboratory in Bhopal tested positive for H5N8.
The reports of at least three samples taken from SKM Poultries in Mouli village (Raipur Rani) came negative.
Five samples collected by a team of the Northern Regional Disease Laboratory, Jalandhar, from the Barwala belt also tested positive. A source at the laboratory said the samples would reach the Bhopal-based lab by tomorrow evening for confirmation as per protocol. The Barwala belt is considered Asia's second largest poultry belt with a daily production capacity of 1 crore eggs. Two epicentres of the bird flu were identified as Siddharth Poultry Farm in Kheri village (Raipur Rani) and Nature Poultry Farm in Ganauli village (Raipur Rani).
Surprisingly, there were no signs of immediate control, prevention and containment even hours after the confirmation of the disease in the region, with no restriction on the movement of people. The bird culling operations will be done in the 1-km radius of the epicentres of the disease, declared as infected zone. The culling will start tomorrow at 7 am.
Animal husbandry officials claimed check-posts had been set up in the infected areas. Meanwhile, the Health Department has launched a survey and awareness campaign in and around the infected areas in the district. Tamiflu tablets are being distributed to workers in poultry farms. Tamiflu is typically taken for 10 days – 1 tablet per day.
People are being screened for fever and other symptoms. Those developing influenza-like symptoms will be isolated at the Community Health Centre in Raipur Rani. Officials said the H5N8 virus was not fatal for human beings. However, mutations might occur and the virus could be transmitted to human beings.
Source: THE TRIBUNE